Dear Lab Cats
Browser-based games are mostly straight-forward, but when you're playing a party game, things become more difficult. As you play with one joint big screen and your own smartphones as remotes, there's a few steps required to connect everything together. We will now explain all this in a few steps, or you can dive right in at QuizWitz.com!.
The first step is the start of course. You click 'play' and decide whether you want to play against friends, or on your own. The single player mode will be upgraded in the future!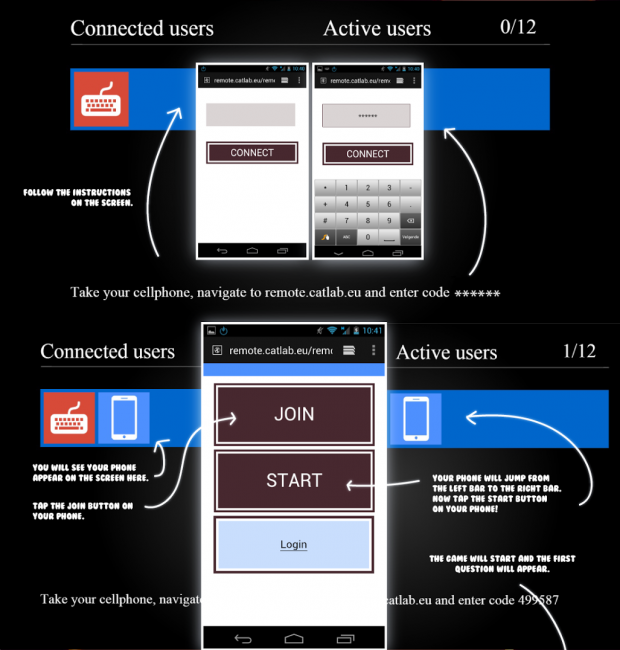 The next few steps are there to connect your phone to the party game itself. enter the link in your browser and then enter the code on the main screen. Afterwards you just press 'Join' and wait for everyone to join. When you next press start, the game will start!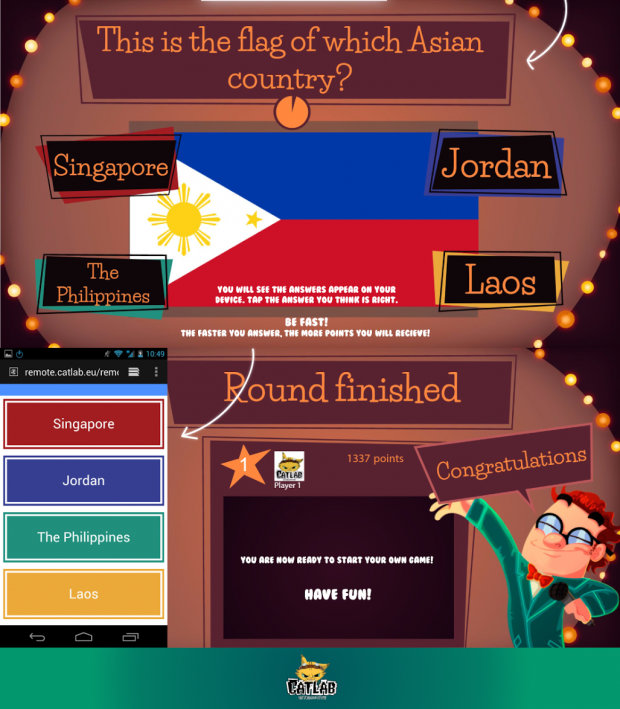 It's as easy as that! See the full image below.
Now start playing QuizWitz at QuizWitz.com and let us know what you think in the whiskers box below, or leave us a post on our Facebook or Twitter account!
And remember; don't forget to hug the cat!