Dear lab cats
We have a short news update for next week! We'll be present at Atsusacon, so come drop by and play QuizWitz. We'll bring questions about Asia and its culture.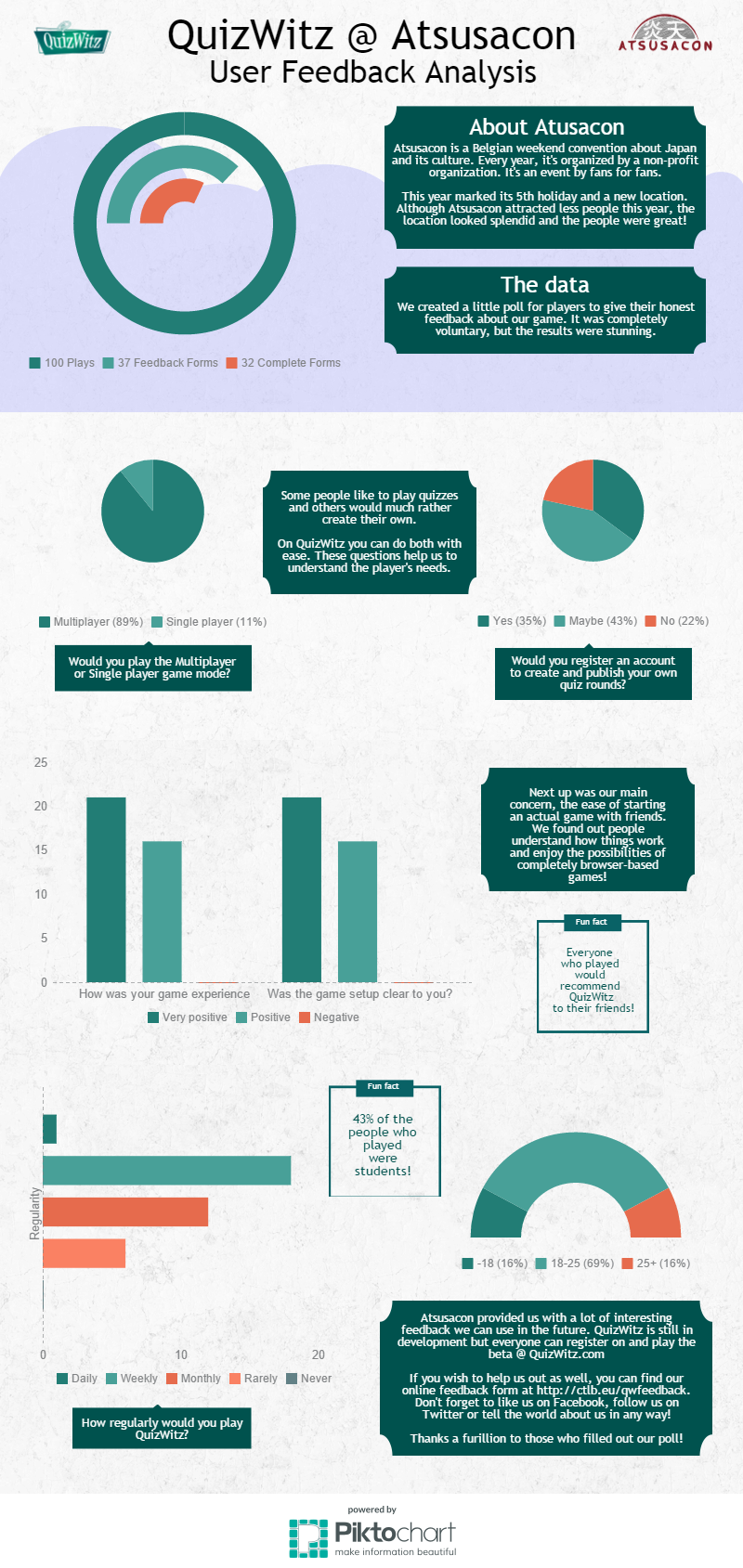 It's been a while since Made In Asia kept our organizational skills at maximum level. Next week, we'll be at Atsusacon in ICC Ghent on 18 and 19 July. We'll bring questions about everything Asia-lovers hold dear, like the origin of bubble tea, the first manga and much more!
We're curious about your preference. Would you rather play a quiz round with a theme of your choosing? Or with lots of different questions popping up at random?
Next to that, we'll bring our buttons again!
[[{"fid":"90″,"view_mode":"default","fields":{"format":"default","field_file_image_alt_text[und][0][value]":"The CatLab buttons","field_file_image_title_text[und][0][value]":"We'll bring more buttons!"},"type":"media","link_text":null,"field_deltas":{"2":{"format":"default","field_file_image_alt_text[und][0][value]":"The CatLab buttons","field_file_image_title_text[und][0][value]":"We'll bring more buttons!"}},"attributes":{"alt":"The CatLab buttons","title":"We'll bring more buttons!","height":640,"width":640,"class":"media-element file-default","data-delta":"2″}}]]
And if you create a quiz round on our platform about Asia, we might just use it at Atsusacon! We hope to meet you there