Dear lab cats
We're not talking about the loading time of our game, but about our crowdfunding campaingn! So far so good, and a big thank you to everyone who visited us at our launch event yesterday evening!
Crowdfunding and rewards
The past few weeks, we have been working hard on our campaign. From writing the texts to preparing the rewards and filming our little video. Our first time before a camera was a little bit stressful, but we're very happy with the result!
We started this campaign because now that we're in beta, we want to continue developing our game. That means getting rid of bugs, adding new features and game round types, and translating to different languages. In our minds, everyone should be able to play our game and enjoy it equally!
You can join the development here: https://www.ulule.com/quizwitz/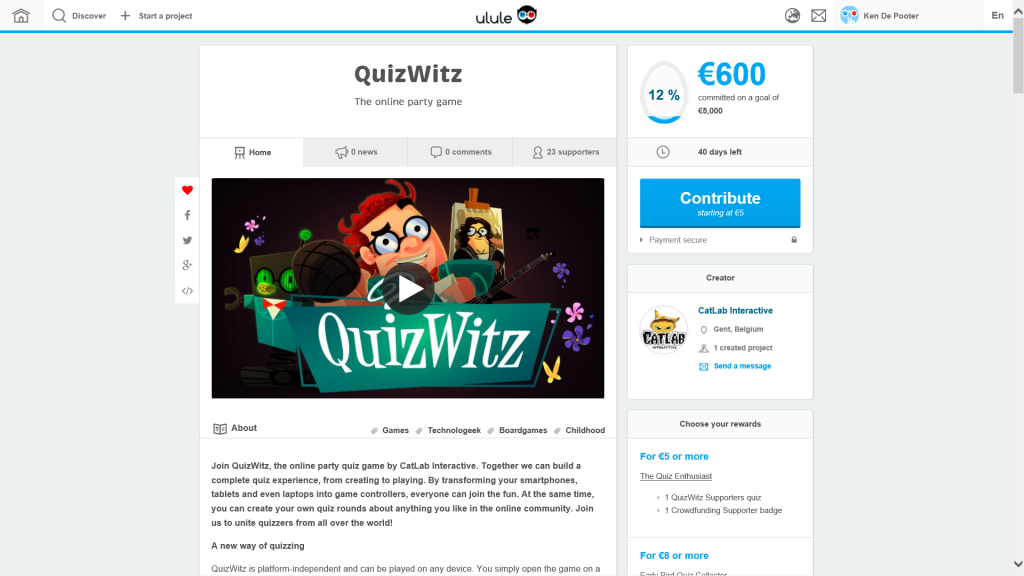 For the rewards, we tried to add even more quiz fun! We've added account codes for the game and Steam keys, but also a pack of QuizWitz playing cards and tickets to a huge live event we're going to organize in March 2016! This event will bring party games and the classical way of quizzing in a team together. We'll add a host, spotlights and prices!
The event
This event was not unlike the feedback evening we organized in the summer. We got together, opened a bottle of wine and played some QuizWitz rounds. This time around, we had 18 visitors! Thanks to the dedication of these people, we're already at 12% and rising quickly! So join us quickly to get your hands on the early birds rewards!