Dear lab cats!
As a Belgian game studio, just like for any other indie studio, the world is a big place. The path to global domination with our party quiz game QuizWitz is still long. We're excited to announce our open beta and explain our different account types.
A collaborative beta
QuizWitz is a game and social platform that turns your smart device into a controller. The platform is its own (one day vibrant) community of quiz creators, which needs great people to bring it to life. We feel this beta will teach us a lot about what people are looking for and their thoughts about our game. That is why we want our game to be accessible to as many people as possible.
Account types and donations
You, the user, are at the center of the game. You are a part of the game. That's why we want to give everyone access to our game in the Free account. It allows you to collect up to 10 quiz rounds on the platform.
If you become a Premium user, you can collect as many rounds as you like. You get to manage your rounds by creating packs, which are basically maps of rounds. Because we're a young studio and our game is still in beta, we give you a choice about how much you donate for a Premium account. The minimum here is only €1.
The last account type is called Pro and is paid monthly. It grants you the ability to create a quiz, which is completely customizable pack. While you can share any round or pack, the quiz is the only form you can embed on your own website or blog. This can help you create awareness or test your readers' knowledge about any topic you master.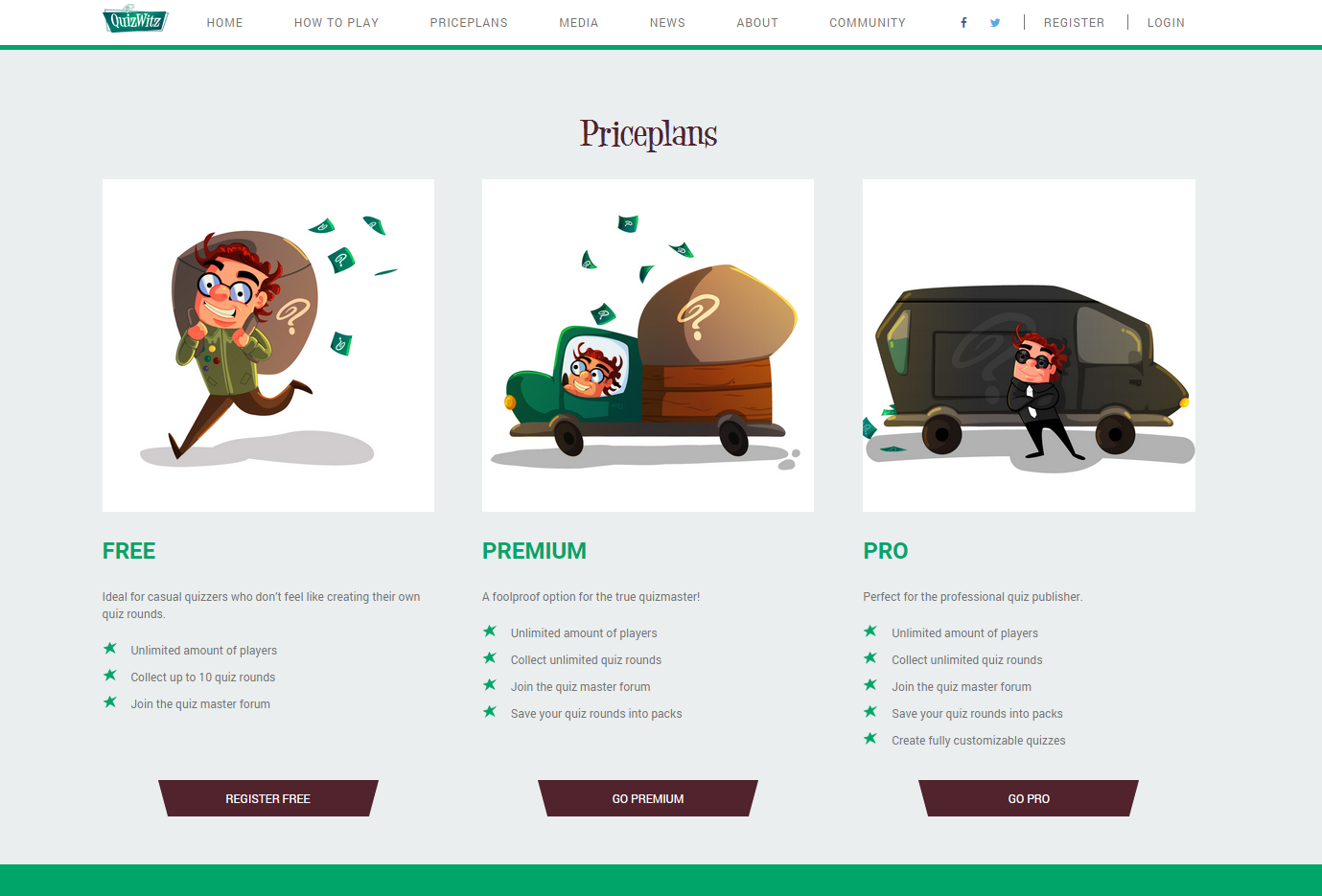 Happy Quizzing
QuizWitz is as much a community as it's a game. So feel free to join and start creating, collecting, rating and of course, playing quizzes about any topic you like!
And don't forget it's No Homework Day today! We might think it's the best moment to create a quiz!